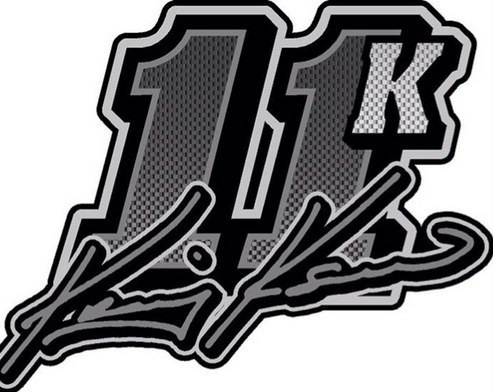 Kraig Kinser Wraps up the Season at the World Finals in Charlotte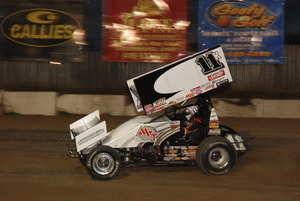 (Photo Courtesy of Mark Miefert)

Kraig Kinser action photo.
Photo by Jack Hedstrom/Jacks RacePhotos.net
Big Game Motorsports Scores Eight Feature Victories During 2014 Campaign
*PHOTO BY TIM'S RACING PHOTOS*
(PR Photo)
Dusty Zomer Teams up with Buffalo Wild Wings #82 in 2015!
Dusty Zomer in the BWW #82 !!
(Rob Kocak Photo)
Kevin Swindell Rallies for Sixth Straight Top-Two Finish at Chili Bowl
(DB3 Photo)
Swindell Scores VIROC Victory, Three Top Fives in Return to Racing at Chili Bowl
(DB3 Photo)

Danny Lasoski Named Driver of Big Game Motorsports No. 2 Sprint Car
(Db3 Photo)
Lasoski Rallies From Last to Top Five in New Chassis at Knoxville Raceway
Mark Burch Motorsports and Lasoski Rally for Triumph at I-80 Speedway
(PHOTO BY IBRACN PHOTOS)
Tracy Hines Carries Momentum from New Zealand Win into the Chili Bowl
Tracy Hines in VL !
Photo Courtesy of Al Steinberg
Aussie Speedweek for Bell after another Chili Bowl Feature Start
Christopher Bell in action.
*BRENT SMITH PHOTO*
Hafertepe Jr. Showcases Speed Throughout Chili Bowl Nationals
(Teejay Crawford Photo)
Scelzi Slowed by Rough Luck During Breakout Performance at Chili Bowl
*PHOTO BY DB3*
A Jack Hedstrom image from 2014 Trophy Cup
Dominic Scelzi in action.
*PHOTO BY STEVE LAFOND*
Giovanni Scelzi Victorious in Nonwing Turkey Bowl Action at Delta Speedway
(Bryan Logo Photo)
Randy Hannagan Returns to Australia to Run Notable Events
Dover Ends Season Early With 14 Feature Wins and 22 Podium Finishes
(PR PHOTO)
Bruce Jr. Making First Chili Bowl Nationals Start Since 2007 This Week
Baughman Shifting Focus to Sprint Car Season Following Rough Chili Bowl
(PHOTO BY Tims Photos)
Hanks Using 2014 Season as Building Block for Racing Career
*PHOTO BY FLETCHER MOTORSPORTS*
Victory Highlights Memorial Day Weekend for Blake Hahn
Tankersley Breaks Through With Championship Season in 2014
(PHOTO BY Ron Skinner)
Brandon Hahn Sidelined at I-30 Speedway
Rilat Finishes Season With Three Wins, Seven Podiums and 15 Top 10s
(PHOTO BY Ron Skinner)
Taylor Ferns Season in Review: A Return to Winged Sprint Car Racings


(Photo Courtesy of Kelly Brown)

Eco-Mend Joins Taylor Ferns Racing as Primary Sponsor

Artist Rendering
AARON REUTZEL RACING
Reutzel Sets Sights on ASCS National Title!
Aaron Reutzel paint scheme for 2015
Aaron Reutzel with a 410 under the hood !
(Brent Smith Photo)
Kyle Bellm Set to Tackle ASCS National Tour
(PR PHOTO)
Felker Riding Wave of Momentum into Premier Micro Sprint Event
(Brittany Hull Photo)
Seth Bergman Primed for 2015 Lucas Oil ASCS Run
(MIKE HOWARD Photo)
Kulhanek Concludes 2014 Campaign With Three Wins, 10 Top Fives and 20 Top 10s
*PHOTO BY SETH LACEWELL*
Hagar Elevates to New Status Following Career-Best 16 Wins in 2014
*PHOTO BY JIMMY JONES/JONES SPORTS MEDIA*
POWRi West


(PR PHOTO)
Wheatley's 2014 Season Highlighted by First Feature Win in United States