Big Game Motorsports and Lasoski Headed to Knoxville Raceway on Saturday
(PR Photo)
Wood Racing Partners with Bryan Clauson for NSL/Knoxville in 2015!
**ROB KOCAK PHOTPO**
Dusty Zomer Teams up with Buffalo Wild Wings #82 in 2015!
Dusty Zomer in the BWW #82 !!
(Rob Kocak Photo)
Kevin Swindell Facing Texas Outlaw Nationals This Weekend With World of Outlaws
(DB3 Photo)
Swindell Seeking Fifth Straight Decade With World of Outlaws Win at Devil's Bowl
(Serena Dalhamer Photo)
Big Game Motorsports and Lasoski Place Sixth During National Sprint League Opener
(PR Photo)
Lasoski Rallies From Last to Top Five in New Chassis at Knoxville Raceway
Mark Burch Motorsports and Lasoski Rally for Triumph at I-80 Speedway
(PHOTO BY IBRACN PHOTOS)
MAINSTREAM HOLDINGS
Mainstream Holdings, Inc., Forms Partnership with CH Motorsports and Dale Blaney
Jeff Swindell Anxious For Busy 2015 Season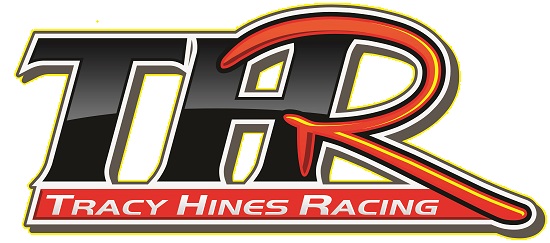 Tracy Hines Hits the Heartland for a Trio of Sprint Car Races
Tracy Hines in VL !
Photo Courtesy of Al Steinberg
Bell Wraps up Aussie Week in Grand Classic Feature!
Christopher Bell in action.
*BRENT SMITH PHOTO*
AARON REUTZEL RACING
Reutzel Takes Lucas Oil ASCS Points Lead to Moberly
*PR Photo*
Reutzel Rockets to Victory with ASCS Red River Region
Aaron Reutzel collected $2,000 for his victory with the ASCS Red River Region on Saturday at the Red River Speedway
(ASCS / Serena Dalhamer)
Aaron Reutzel in 305 action at Southern New Mexico Speedway 2015
*TWC PHOTOS*
Hafertepe Jr. Ready for Redemption at World of Outlaws Texas Outlaw Nationals
(DB3 Photo)
Scelzi Runs 11th with World of Outlaws, Caps Weekend with Top 10 at Placerville
A Jack Hedstrom image from 2015 WoO
Giovanni Scelzi Derailed by Mechanical Issue While Challenging for Win
(Bryan Logo Photo)
Randy Hannagan Returns to Australia to Run Notable Events
Dover Aiming for First Victory at Valley Speedway on Saturday
(Joe Orth PHOTO)
Bruce Jr. Competing with World of Outlaws for First Time This Season
*Tim Passmore Photo*
Baughman Shifting Focus to Sprint Car Season Following Rough Chili Bowl
(PHOTO BY Tim's Photos)
Hanks Posts Third Podium Finish in Last Four Races with ASCS Red River Region
*PHOTO BY Ron Skinner*
Blake Hahn Holds on For 11th Place Finish with ASCS Red River
Tankersley Tackling ASCS Gulf South Region Doubleheader This Weekend
(Ron Skinner PHOTO)
Brandon Hahn Sidelined at I-30 Speedway
Rilat Tackling Texas Outlaw Nationals This Weekend with World of Outlaws
*PHOTO by Al Steinberg*
Taylor Ferns Back at Atomic Speedway this Weekend


(Photo Courtesy of Kelly Brown)

Eco-Mend Joins Taylor Ferns Racing as Primary Sponsor

Artist Rendering
Kyle Bellm Set to Tackle ASCS National Tour
(PR PHOTO)
Felker Riding Wave of Momentum into Premier Micro Sprint Event
(Brittany Hull Photo)
Seth Bergman Primed for 2015 Lucas Oil ASCS Run
(MIKE HOWARD Photo)
Kulhanek Charges From 15th to Second During ASCS Gulf South Opener
*PHOTO BY SETH LACEWELL*
Hagar Targeting Third Straight Season with Win at Tennessee National Raceway
*PHOTO BY SETH LACEWELL *
POWRi West


(PR PHOTO)
Wheatley Claims Best Result of Season During Debut at Skagit Speedway