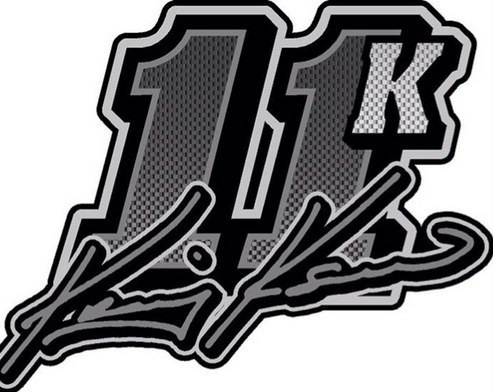 A Decade Later: Kraig Kinser Returns to Port Royal Speedway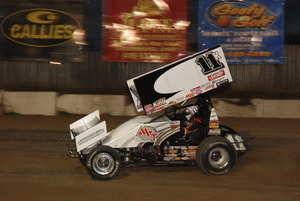 (Photo Courtesy of Mark Miefert)

Kraig Kinser action photo.
Photo by Jack Hedstrom/Jacks RacePhotos.net
Big Game Motorsports Welcomes Danny Lasoski for Remainder of Season
Sammy Swindell driven 'Big Game' WoO car.
(PR Photo)
Kevin Swindell Teams Up With Donnie Cooper for Short Track Nationals
(PR Photo)
Big Game Motorsports and Danny Lasoski Aim for Renegade Sprints Triumph
(PR Photo)
Lasoski Rallies From Last to Top Five in New Chassis at Knoxville Raceway
Mark Burch Motorsports and Lasoski Rally for Triumph at I-80 Speedway
(PHOTO BY IBRACN PHOTOS)
Tracy Hines Returns to the Syracuse Mile for Silver Crown Race
Tracy Hines in VL !
Photo Courtesy of Al Steinberg
Bell Lands First Asphalt Win – Sets Sights on STN!
Christopher Bell in action.
(The Wheatley Collection)
Hafertepe Jr. Shooting for Winter Nationals Wins During Final Weekend in Home State
Sam Hafertepe, Jr. raced to victory Wednesday night at the Lawton Speedway with the Lucas Oil ASCS,
(ASCS / Mike Spivey)
Scelzi Wins Trio of Heat Races, Advances into Tough Trophy Cup Main Event
A Jack Hedstrom image from 2014 Trophy Cup
Dominic Scelzi in action.
*Steve Lafond photo*
Giovanni Scelzi Scores Podium Result in Nonwing Feature at Lemoore
(PR Photo)
Dover Kicks Off 41st annual Winter Nationals By Extending Top-10 Streak to 11 Races
(PHOTO BY JOE ORTH PHOTOS)
Bruce Jr. Scores Fourth Win of Season During 41st annual Winter Nationals
(*PHOTO BY STEPHANIE BRUCE* )
Baughman Rolling into Short Track Nationals Looking for Solid Balance
(PHOTO BY PATRICK GRANT)
Hanks Builds Momentum With Fast Car at 41st annual Winter Nationals
(*PHOTO BY SCOTT FRAZIER* )
Victory Highlights Memorial Day Weekend for Blake Hahn
Tankersley Shooting to Make Second Straight Short Track Nationals Feature
(PR Photo)
Brandon Hahn Sidelined at I-30 Speedway
Rilat Rides Challenging Cushion in Wild 21st annual Trophy Cup
(PHOTO BY FLETCHER MOTORSPORTS)
Taylor Ferns Returns to Atomic Speedway for the Open Wheel Championships


(Photo Courtesy of Kelly Brown)

Eco-Mend Joins Taylor Ferns Racing as Primary Sponsor

Artist Rendering
AARON REUTZEL RACING
Reutzel Ready for STN after Strong Devil's Bowl Winter Nationals!
Aaron Reutzel in VL !
Aaron Reutzel (87) in action during ASCS Speedweeks.
(The Wheatley Collection photo)
Wood Advances to 16th-Place Finish in Return to Action at Knoxville
Felker Riding Wave of Momentum into Premier Micro Sprint Event
(Brittany Hull Photo)
Bergman Captures Pair of Top 10s During Midwest Fall Brawl
(PR Photo)
Kulhanek Salvages Top Five During ASCS Gulf South Season Finale
*PHOTO COURTESY OF ASCS*
Hagar Holds High Hopes Heading into Short Track Nationals This Weekendg
*PHOTO BY JONES SPORTS MEDIA*
POWRi West

Andrew Felker in action.
(Gary Pigg Phoot)
Wheatley Wraps Up Season With Frustration at 21st annual Trophy Cup